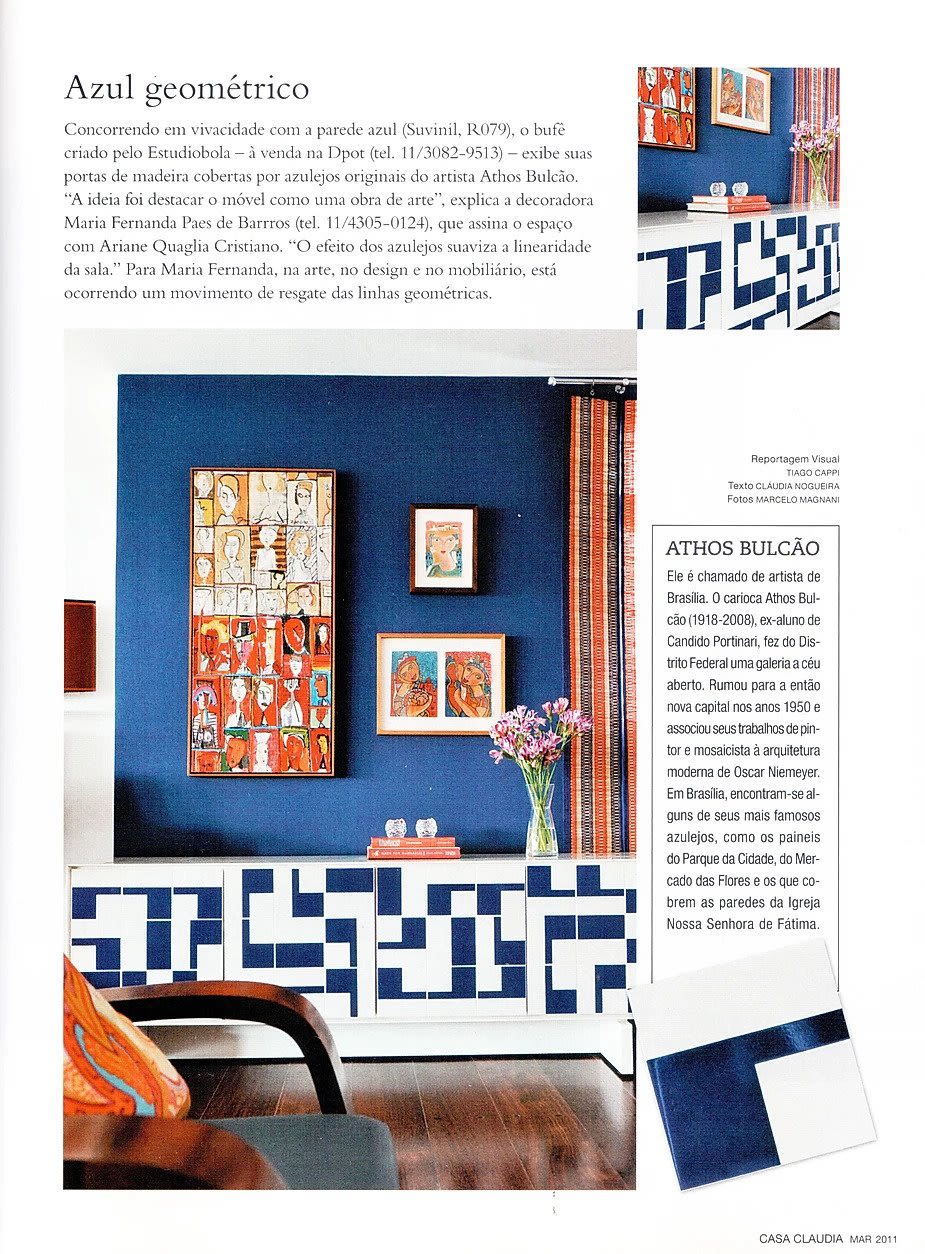 I wanted to show you one more house with a lot of soul, where the most important was that the decoration made sense to the residents and every detail had a story to tell. It was a very nice project to do at the time with my dear friend and architect Ariane Quaglia Cristiano.
Can you imagine a home where the furniture was nomadic, each week they changed place, according to the clients' moods. The only things that did not change place were a wall where part of an old distillery had turned into a bookcase for books and objects brought from the several trips they make, and the wall of that picture, that was published in the Magazine Casa Cláudia in 2011.
The client was born and raised in Brasília, so when she saw the sideboard created by Estudio Bola, with the doors covered with tiles by the artist Athos Bulcão, she returned immediately to her childhood. This emotional connection with the piece was decisive for the purchase of two buffets that were placed side by side on a long wall painted in blue, created especially to welcome him. The blue in the background also served to highlight the artist's tiles and automatically activate the memories of Brasilia, where they line famous panels and walls of churches all over the city.
One special detail that I love is the curtain made with a beach mat the client had at home. The view from the window led to the back of the neighboring building and it was necessary to hide it, so we have the idea of ​​using the treadmill that would function as a panel and, by being striped, collaborated with the buffet to counteract the linearity of the wall.
The result was beautiful and showed once again that it is possible to unite design, craftsmanship, beauty and emotion in one place!