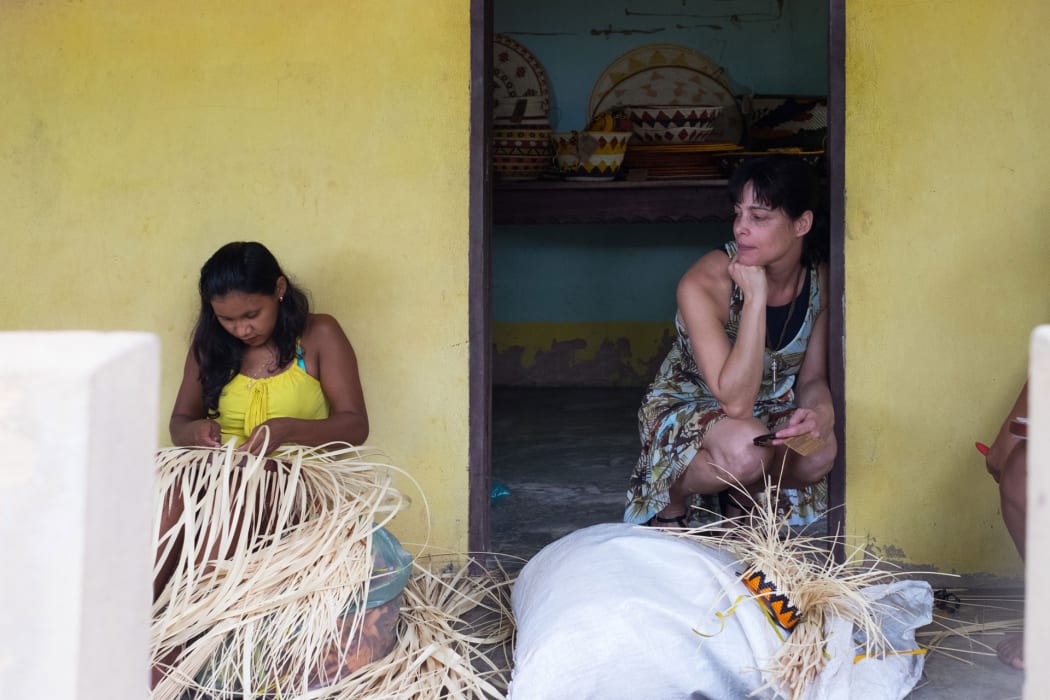 Freedom and lightness are two constants in my life that I won't give up.
Maturing is not simple, but reaching 50 has many positive points and I believe this is one of them.
I always thought differently from most of the people I've met and sometimes this made me feel lost. Today I know this is my strongest point and being transparent is a blessing. I speak and do what I believe and that is what I take with me each time I dive into universes that are not mine.
Urucureá is a dream and a reality, Brazil in its pure form and also hard. It is beautiful in its simplicity and authenticity, values that we sometimes overlook in the urban daily life. It is essence.
The gathering of the tucumã straw, the cleaning of the thorns, the opening, the drying, all done at a pace other than clock. The sound of birds and howler monkeys mingle with the sound of straw, laughter, words carried by the wind and so perennial in the shadow of that hose.
The lush nature of the surroundings, thatched houses, colorful straws, pots on fire, children playing at a holiday pace. Everything is light! It is energy that surrounds, embraces, calms the soul and rests the mind.
The braided forest in the baskets overflows with green and colors, the young girls sitting on stools or stones follow their intuition and don't realize their value.
They tell stories through their works, stories of each and everyone. They recreate stories to keep them alive, challenging their existence all the time. There, in that braid, we find part of Brazilian history, indigenous culture, riverside peoples traditions, our traditions as we are all Brazilians.
Craft is culture.
It is born loaded with meanings, of whys. It reflects part of our history. It lives in tune with the nature around him. It depicts feelings and emotions.
Through a careful look, full of respect and admiration, each day I understand a little more about this fascinating universe and the amazing artists who translate it through their hands.
The ALMA-RAIZ collection is born from my deepening plunge into Brazilian identity. Through it I want to perpetuate what earth pulsates, because it is where our roots and our traditions lie.
A collection that remembers the past while reviving the present, it shows us how much we Brazilians are plurals, and that walking through the different universes of our culture is a great privilege.
Its pieces coexist with the simplicity of thatch houses and grandeur of the of cities like São Paulo, keeping their essence intact. Pieces that show that tradition coexists harmoniously with contemporary look and technological innovations. Pieces to carry forward Brazilian craftsmanship in its purest essence e remind us every day the value of our people.