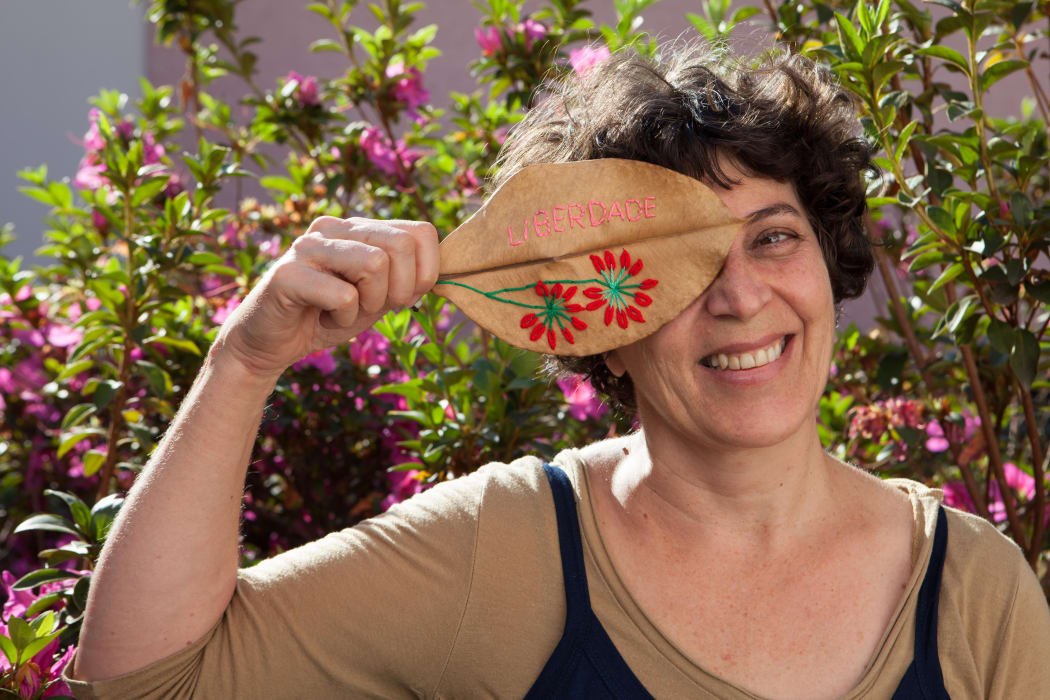 Clarice Borian, a free soul! I think this is one of the best ways to describe
her.
We met in 2014 at A Casa Museum (yeah, this museum is part of very
important moments of my life!). At the entrance I was surprised by the
"Oracle of the Trees", where dry leaves with embroidered words "chose"
who would take them, as Clarice uses to say.
My word at that time was "DESTINY" and I have to say that from then on I
let it take me without resistance, reaping wonderful fruits. I keep this leaf
to this day and also a work from the series "What waves the trees in my
white scarf," which is an endless poetry.
The embroidered leaves continue to lift flights higher and higher, but
Clarice's work goes far beyond the leaves, it has innumerable other
enchanting and unexpected facets. Her unconditional freedom allows her
to travel in time and space, to create from the simple, to see what is
invisible to the eye and present us with works and atmospheres that
touch our soul.
It is a great honor to be able to open the doors of Yankatu Studio with an
exhibition that shows a small part of the potential of this woman who
overflows with joy and spreads seeds around the world, knowing that
"although small they contain in themselves the strength of the forests".
Her work makes us rethink attitudes, reflect, resignify, look through other
angles to see what we couldn's see before. It is poetry and art.
I thank my destiny for having crossed our paths and, with that, broadened
my horizons.