Encounters are a constant in life. Encounters of people, things, places.
Encounters of words and feelings.
There are those who pass unnoticed, others who are important at an
specific moment, and those who awaken in us something that is
perpetuated.
With Daniela it was like one of those soul meetings that forever marks our
stories. Her sweet way of being, with tranquility and sensibility, translate
only a little of what she contains within herself and permeates her life and
her work.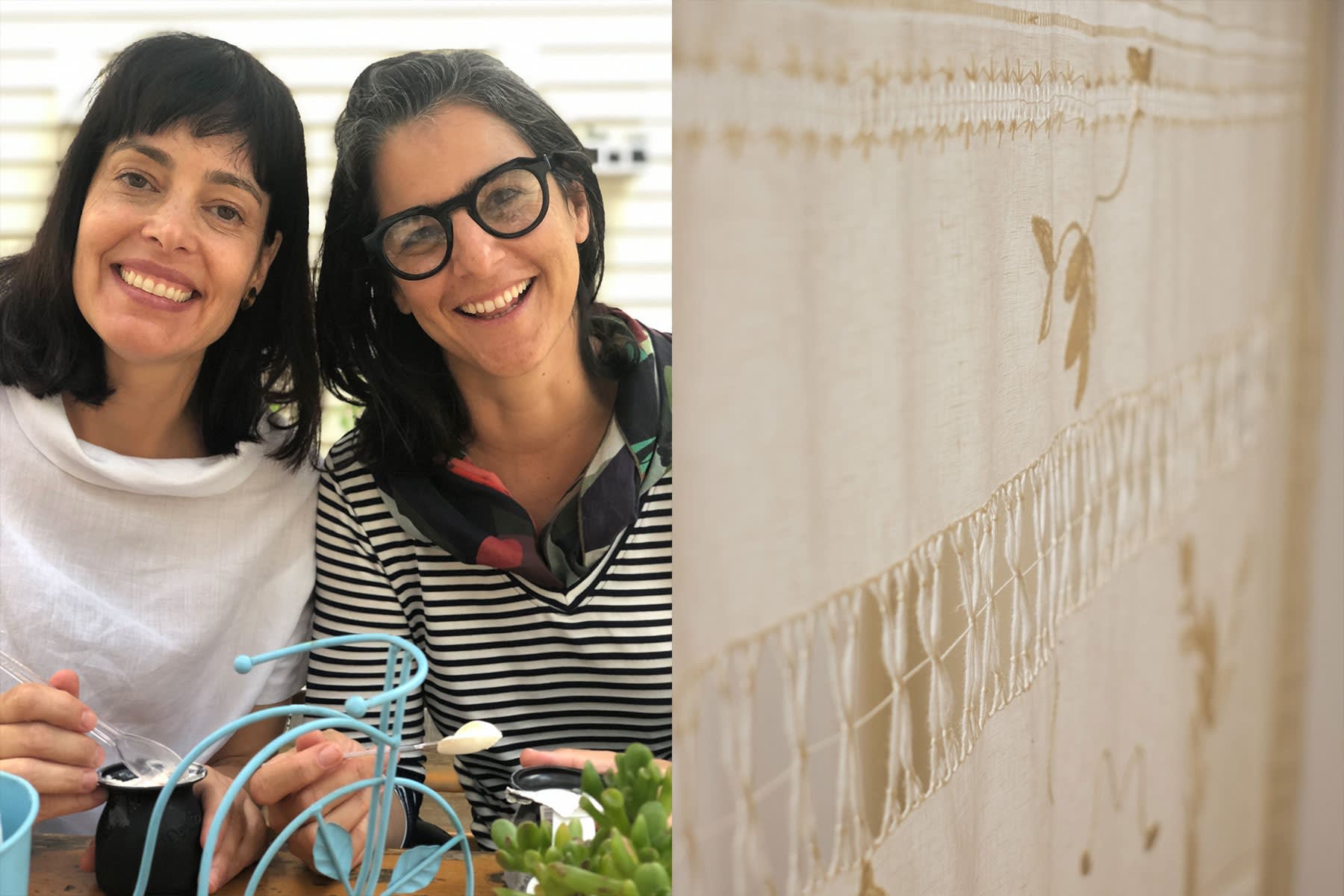 The distance between the cities we chose to live didn't hinder the growth
of this friendship that says much about us: delicate and intense, for all
moments, including the silent ones, that goes beyond the common limits
while being of an uncommon respect.
I admire Dani so much! Her connection with the family, her way of
conducting life and find beauty in everything. Her work that joins the joy
of colors, the simplicity of artisanal and her borders that don't follow
defined patterns.
Being able to bring some of the "Daniela Karam" universe into the gallery
was a dream of mine and for one month I will be pleased to invite you to
join me in this dream through a beautiful homage to all the MARIES and
the feminine soul.