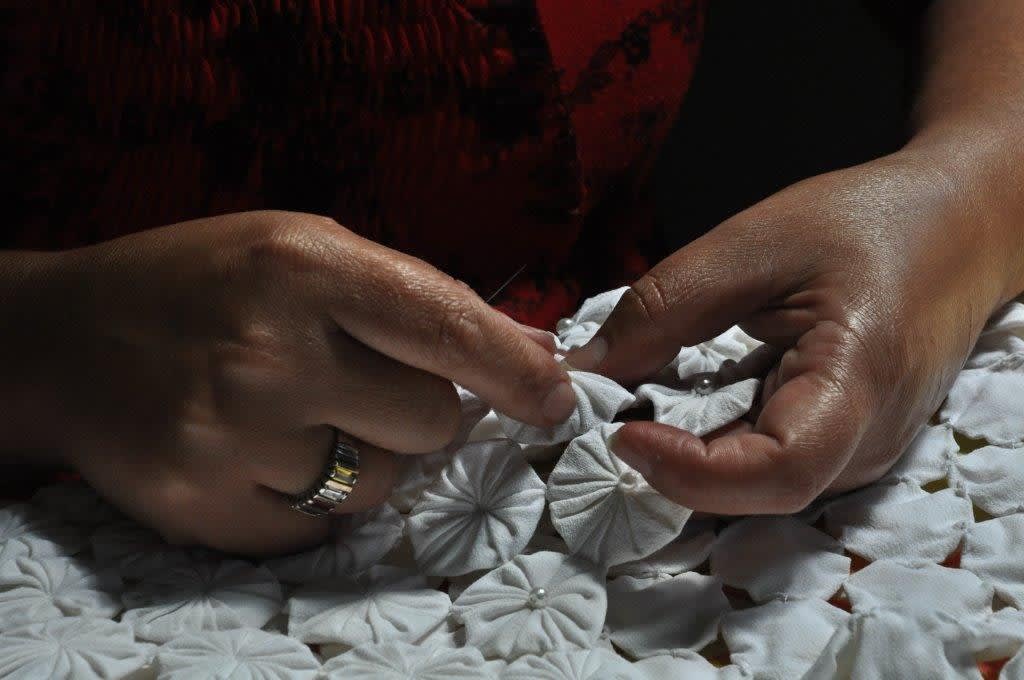 Pure charm!
Her work goes beyond the yo-yo, it's yo-yo as a particle, it's art and soul.
From the first time I saw her and heard her story I knew that one day I would expose her work to this bias, presenting everything that wonderful person is and is capable of accomplishing.
Zana Maria is an artist, she makes paintings with yo-yos of different colors and formats, she builds and deconstructs, she creates and recreates. The yo-yo through her hands gains another purpose.
She is not afraid of making mistakes because she believes that mistakes are correct, that they allow different visions, which are corrections of our ways.
She lives! And she makes live who is connected with her.
Pure energy, pure joy, pure pleasure!
Zana Maria is intense in everything she does.
Friend for life, professional as few. Dreamy, she allows herself to travel, she creates even "shawl of the imagination". At the same time, she is attentive, perfectionist and a extremely correct person. And besides all this she still cooks divinely!!!!!
I wrote, wrote, wrote and still feel that there is a lot to write about her but I know that even if I write a book I will not be able to say everything, Zana is the kind of person that needs to be known live. In fact, Zana is the kind of friend everyone should have!