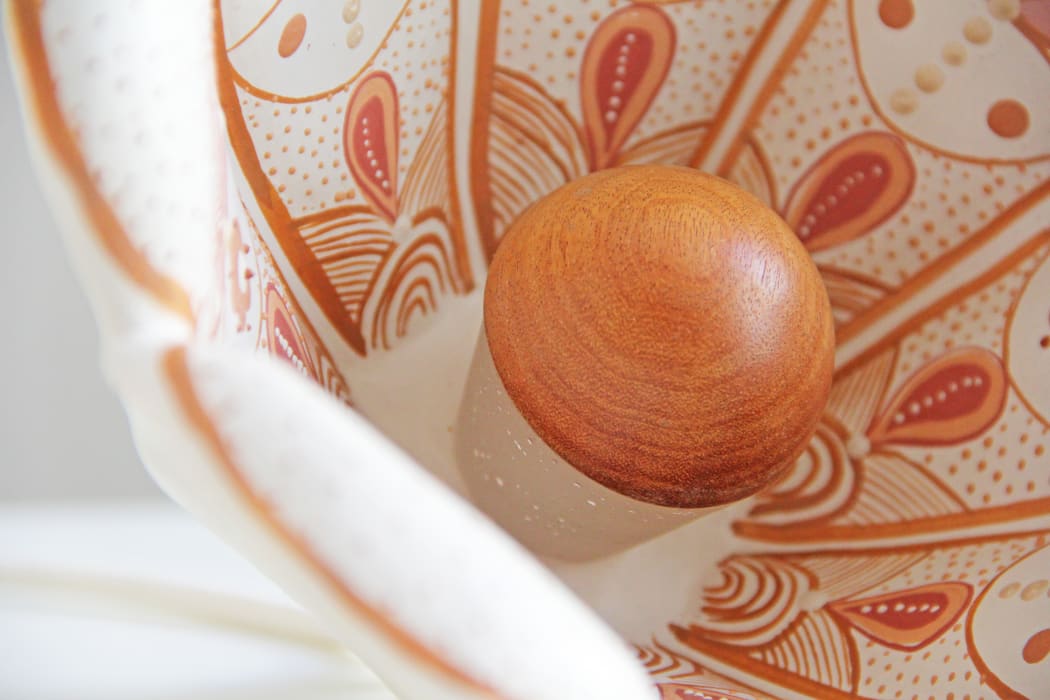 I always say that Yankatu is made by several hands, mine, those of artisans and that of all the amazing people I met and who collaborate in one way or another so that the pieces I create become reality and are functional, after all good design is also that, not
is?
And that's why I take this moment to thank you very much and share two partners who have become dear friends, Danilo Costillas Atui, from Casa Costillas, and Guilherme Chimenti, from Zolt. Danilo helped me a lot to take the first steps with the Ni luminaires and even with fear of delicate ceramics, helped me to assemble the first luminaires for the launch at MADE in 2017. And it is also with him that even today I acquire essential pieces for them!
Guilherme, who is an engineer, managed to get to a lamp developed exclusively for the Ni table lamp, which made it easy to handle without interfering with part design at the same time provides adequate lighting to further highlight the beauty of the painting made by artisan Deuzani Gomes dos Santos and her daughters, Gil and Marcilene.
So, thinking about the smallest details, that we make available to you from this month the new lamp of the Yankatu family, Table lamp Ni!