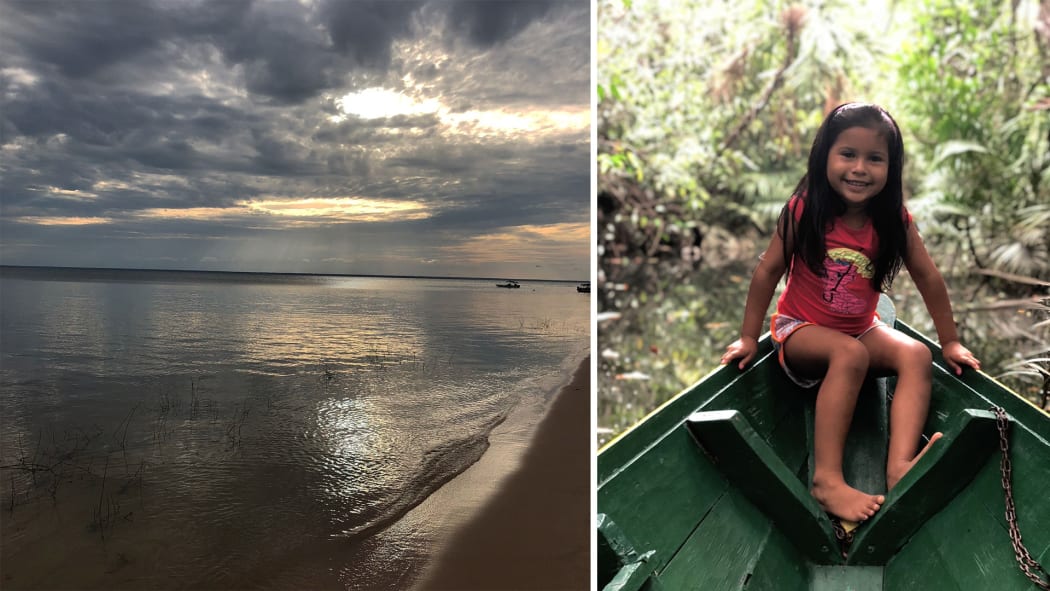 In a mix of vacations with work, when I went to meet Urucureá, in July, I chose to stay in Alter do Chão, which is approximately two hours by boat from there. I'm in love with
trips and I like to stay in more cozy places, where we are seen as people and not just guests, you know?
I follow on Instagram some hotels I've stayed at and others in what a dream to stay with me. Pousada Vila de Alter was one of those places. Your posts have always conveyed something more affection, care, respect, with the human being and with the nature around them.
I was able to see live that my intuition was right, and that in there was much more than I had imagined. When we got there we become part of a family, we become friends, we are welcomed, like a mother's embrace.
Andrea and Regina are more than owners and responsible for all the details of the inn, they love that place! And this is felt in every corner, in every sincere smile, in every breakfast delicious served with care on the private balcony of each of the 6 bungalows.
There we wake up to the birdsong, walk through butterflies on their way to the shower, and you are greeted with coffee and cookies when we come back from tours around the region. If we are lucky we can observe the delicate and silent sloths, or the agitated ones howler monkeys that do not even care to go unnoticed.
It was the first time that I really felt "at home" even though I was 3,393km away from it!
I went back there in September to work with the girls in Urucureá and also to watch Sairé, one of the oldest demonstrations folklore in the region, which includes religious rites, processions, litanies, mast lifting and the Botos Festival, marked for the dispute between the Tucuxi and Cor de Rosa dolphins. A health issue did it back before the festival, but even though I was only there for 2 days, I managed to accomplish a lot.
Yankatu's new collection, Alma-Raiz, started to emerge from this story,
of these experiences and learnings. Now I'm going back there to spend about 20 days working surrounded by the magnificent nature of the region, welcomed once again by Vila de Alter, being part of the community Urucureá sitting under the hose. Only this time I will not go only! In a few moments I will be accompanied by dear Marcelo
Oseas, who will document my work through your lenses, who I'm sure they will capture the soul of landscapes and relationships that flow naturally, at other times who
will accompany my brother Sergio Cabral, adopted as a brother youngest, and her friend Helena Camargo, who I'm sure will become mine too. What they will do there is a surprise, I promise to tell you like this that has authorization;)
See you on the way back!