Hello!
I already missed writing! I think this growing desire that I feel to share what I think, live and feel!

Do you know that sometimes I don't believe how much I invent at the same time and that I can handle everything ?!
Create and develop the pieces of the Carimbó Series, think and put the expography up, send the invitations one by one, solve food, drinks and the coolest, a Carimbó show. It was busy and I'm exhausted, but also very happy to have managed to achieve the goal of not only making an exhibition and launching pieces that highlight Brazilian handicrafts, but also creating a cultural event that would overflow Brazilian joy and identity.
And to complete Daniel Freire surprised me with a beautiful video of the show of the group Duo de Pau e Corda and the dancer Cecília de Santarém and the way they involved all the guests with this rhythm that seems to penetrate our soul. If you want to see it just click on the photo;)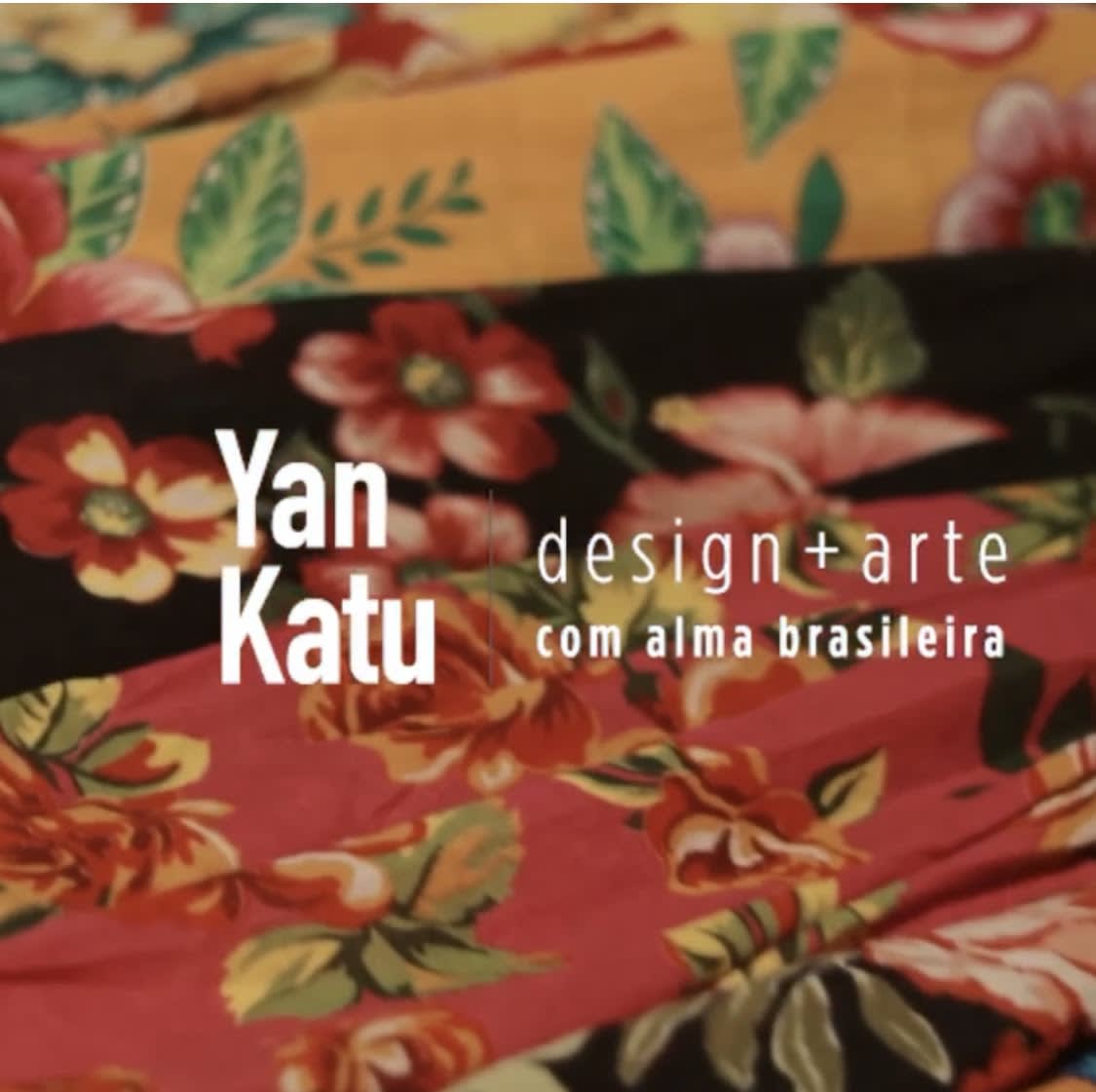 Carimbó is considered a musical genre of indigenous origin with influences from black and Portuguese culture, which became very clear when Cecília began to demonstrate each of these characteristics through dance. The name "carimbó" refers to the drum made of the trunk of a tree that was born hollow, known as Curimbó, a word from the Tupi language, where "Curi" means stick and "mbó" refers to hollow or drilled, whose literal translation it is a hollow stick that produces sound.
The exhibition will be in the gallery until December 20, for those who can, it is worth checking out the new pieces inspired by the movement of skirts, the lightness and freedom of dance, popular traditions and the stories of our people.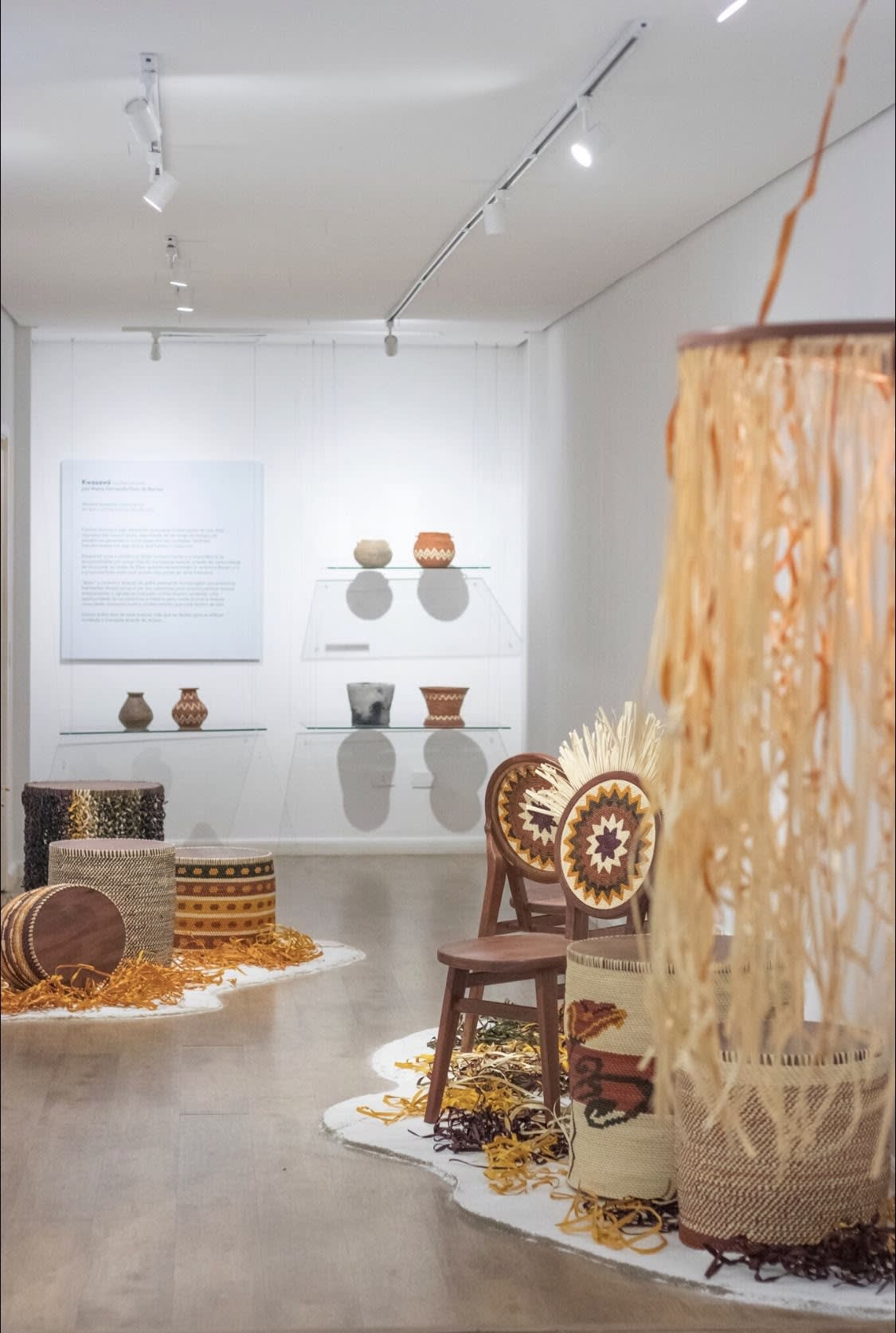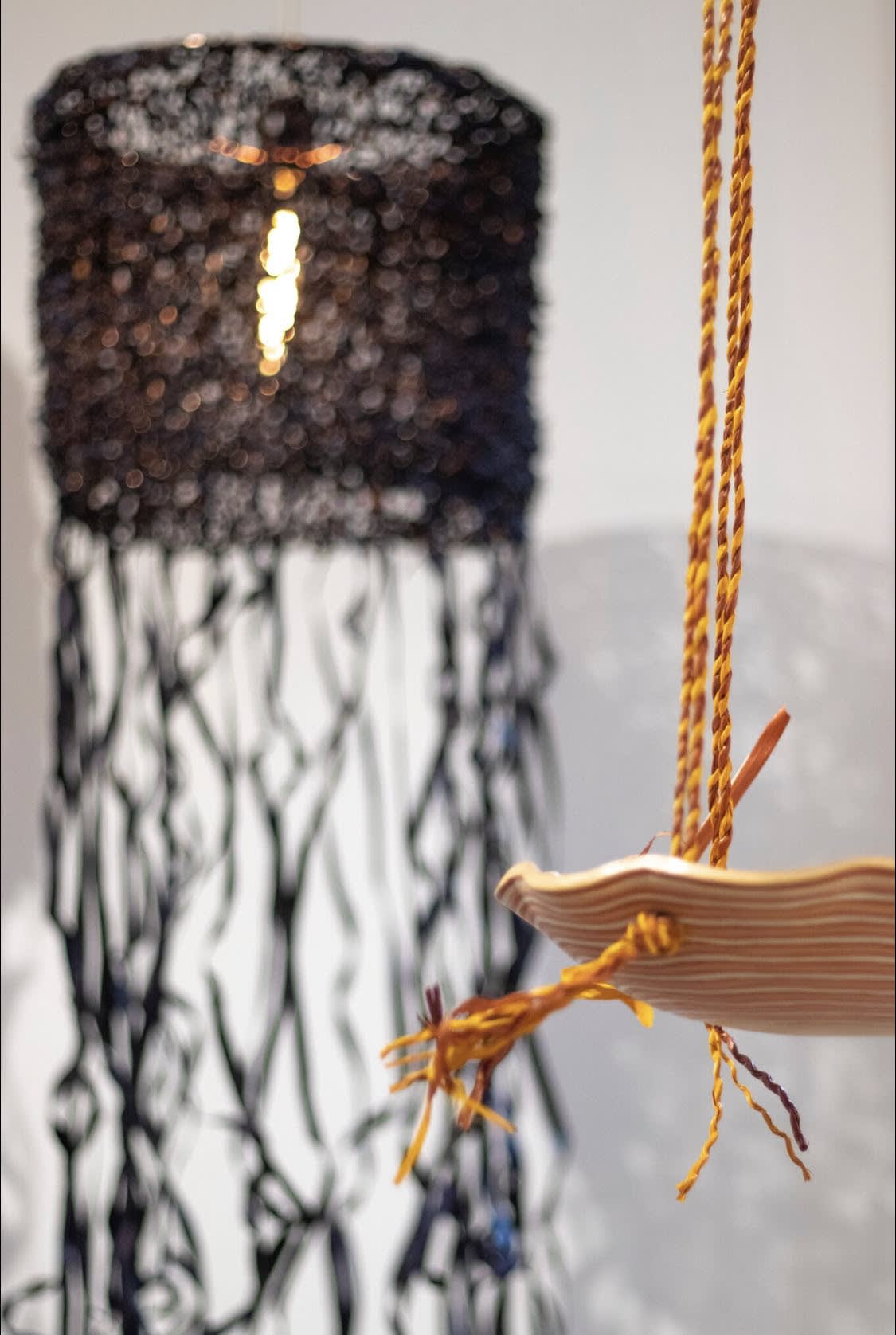 Another novelty is that when you receive this letter I will already be living another adventure, after all, stop for what, right ?! This time I will be in Kaupüna, in the Xingu, along with Stive Mehinako and his family. I received an unexpected and irrefutable invitation from him, to get to know his traditions up close, to learn about his way of life, his arts, rituals and meanings. In his words:
"You are invited from the village, you come for friendship" !!!!
Just imagine how thrilled I am with all this! I am sure that I will return with a suitcase full of wonderful works and a soul filled with the strength and beauty of these people who have so much to teach us. I'll tell you everything on the way back, with coffee and cornmeal cake for anyone who wants to come and visit me here at the gallery.
A huge hug and see you soon!
And if we don't see each other before, my wishes for 2020 is that it will be filled with a lot of joy, as we are, here in house 02!
Maria Fernanda.