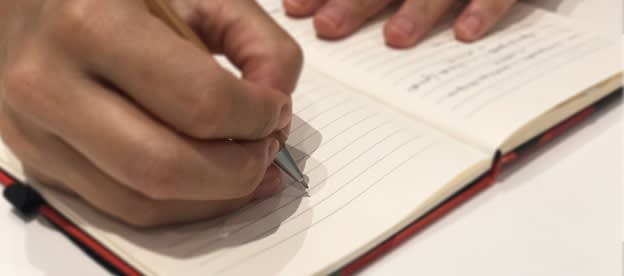 I think this "game" has internalized me in such a way that the view on the positive side is automatic! yes, that's me, and to be honest, I love being like that. I try to control myself so as not to become a pain in the ass, but at a time like what we're living, I think it's important to look for what's positive and what we can learn, no wonder how hard it is.
Although we have closed borders and cancelled flights we cannot stop traveling. A journey doesn't just mean going to another place physically, we travel when we read a book, when we look at family albums, when we remember childhood moments, when we dream... yes, these are different ways we travel, and we are often more present on this type of trip than in those where we go somewhere and take pictures in sights.
I believe that this forced distancing will eventually bring us all closer together. Just look at the numerous videos that splash on the internet of people singing on windows and playing on balconies as a way to strengthen bonds and cheer those who are more alone.
This obligatory pause in life makes us realize that we do not control time, that it is far beyond us, is on a plane parallel to ours, is untouchable, and will continue its path whether we want it or not. So I wonder why do we run so much? Why do we want so many things that will be out there when we're not around anymore?
How many times have we not seen people in restaurants sitting face to face, each fiddling with their cell phones? Now, isolated at home, these same people are getting tired of the little girls and miss the eyes in their eyes, hugs, and smiles. I believe that this is one of the positive results of everything that is and will still happen: we will go back to being more human and less robotic and understand that our lives are interdependent, whether we are Chinese, Americans, blacks, indigenous people, women, elderly, Protestants, kings, presidents, teachers or indigents.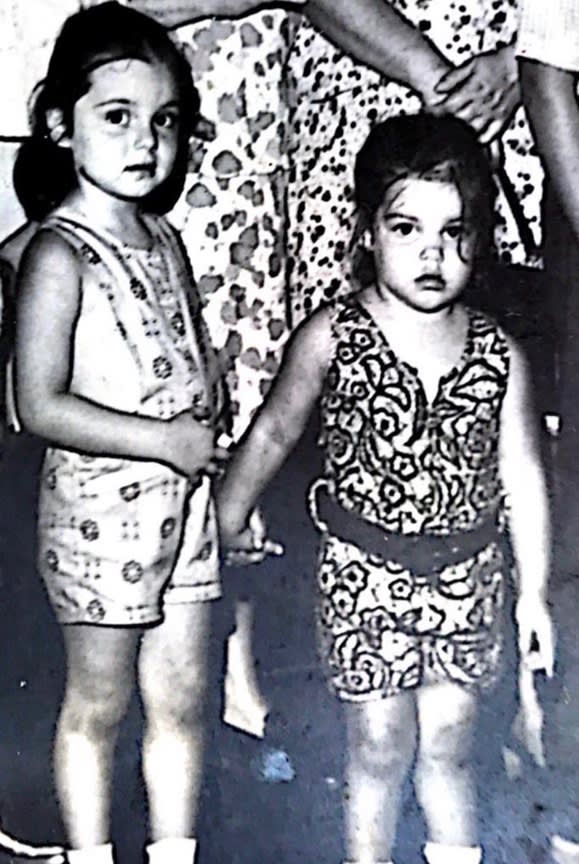 To think of our good is to think about the good of the other and vice versa.
I don't know if I've ever told you, but in 2018 I had an episode of transient global amnesia, the result of physical and emotional overload. For about 12 hours I totally forgot years of my life, I had no idea what Yankatu meant. When I recovered it became even clearer to me that it was necessary to live today, the moment when we are capable and present, because the cliché "tomorrow we may no longer be here" is a harsh reality.
Now with the virus I go back to the same place, the today!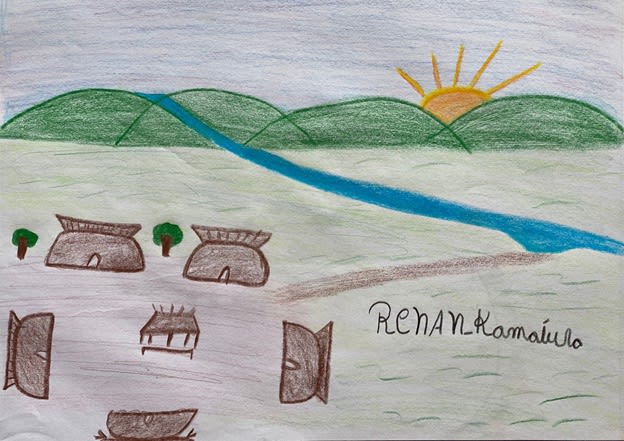 How many plans for this semester have turned to ashes overnight? Important exhibitions in NY, immersions in the village in the Xingu, trips to help my daughter realize her dreams, everything changed... but time hasn't stopped, it keeps passing! It's up to us to review values, turn exhibitions into virtual lectures, immerse ourselves in other ways of exchanging knowledge, travel out on trips inside us.
Let's reinvent our lives, our steps, our plans. Let's dream differently, create new possibilities, improvise and improve! Let's look at the world from another angle, help that is in need, unite us in one family, in thoughts, words and actions. This is all that solutions will be born to live in a more sustainable and balanced way in the future, because yes, the future still exists. All this will pass and our behavior and way of seeing and respecting the world will have evolved.
In a world where wars for territories, beliefs, resources and the like seemed endless, an invisible being made us see that there is no power greater than that of nature. No matter how many lands we conquer, how many peoples we catechize, how many mouths we silence, our life is finite and none of this will follow with us wherever we go. Today each of us depends on the other, on someone in another country, who we have never seen, but who needs to stop thinking about you to think about the whole, to prevent someone from disappearing.
Well, it wasn't exactly that letter I thought I'd send you this month, but as I write what I feel, she's the one who was born.
I wish from the bottom of my heart that everyone is well and that they are even better, more united, and stronger. And, if you must, learn how to play the game of the happy :)
With great affection,